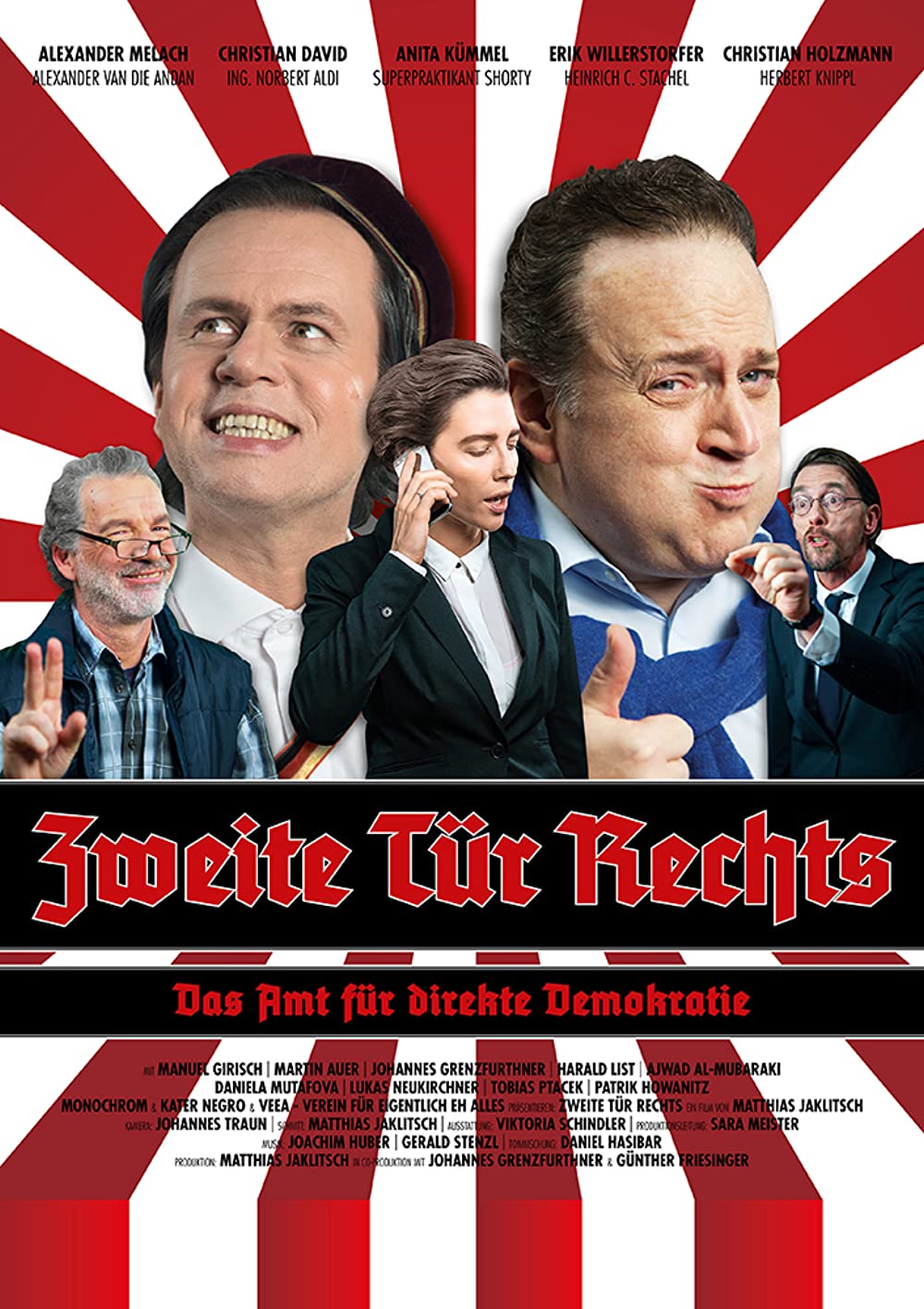 Runtime: 70 minutes.
Online release/sales start September 12, 2019
Zweite Tür Rechts is available on Vimeo On Demand.
'Zweite Tür Rechts' is a satirical political comedy set in a modern office in contemporary Vienna. Following the daily interactions between the staff against a background of office politics, although they work in the Department of Direct Democracy, the staff don't appear to actually work at anything
Christian David, Erik Willerstorfer, Anita Kümmel, Alexander Melach, Ajwad Al-Mubaraki, Martin Auer, Tobias Ptacek, Patrik Howanitz, Manuel Girisch, Johannes Grenzfurthner, Harald Homolka-List, Christian Holzmann, Lukas Neukirchner, Matthias Ramon Jaklitsch, Josef Neubauer, Daniela Mutafova, …many others.
With artworks and animations by Matthias Ramon Jaklitsch, Laura Jonak-Moechel, Viktoria Schindler, Anges Schlager, Franz Ablinger, Johannes Grenzfurthner, Sabrina Winkler,… and many more.
Edited by Matthias Ramon Jaklitsch.
Produced and edited by Johannes Grenzfurthner, Günther Friesinger and Matthias Ramon Jaklitsch.
Written by Matthias Ramon Jaklitsch.
Sound design (and audioscape underlying the narration) created by Daniel Hasibar.
Music by Joachim Huber.